Impulse control disorder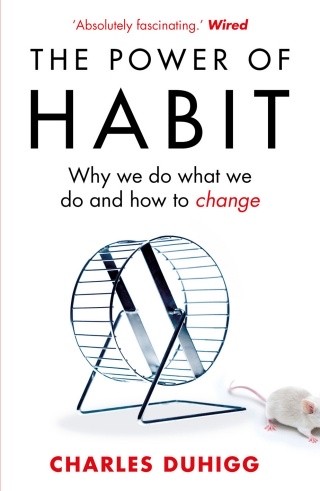 Elsewhere here Peter Norén and Andy Affleck give their accounts of how, as Dermatologists, they see the use of the behaviour therapy technique habit reversal in Dermatology. It is very relevant to the successful management of a range of otherwise troublesome skin complaints, from acne excoriée to trichotillomania, and from atopic eczema to pathological skin picking. We are all creatures of habit, but useful though that is, habits sometime become disorders - fortunately there are useful treatment interventions available.

One of my patients with chronic atopic eczema came to me for treatment recently having realised he was scratching out of habit. He had researched his behaviour and read about habit reversal in the book The Power of Habit - Why we do what we do and how to change - by New York Times Journalist Charles Duhigg. Books are important sometimes in their ability to "put things on the map".

For me the book that recently caught my eye was The Oxford Handbook of Impulse Control Disorders, edited by Jon Grant, University of Minnesota, and Marc Potenza, Yale University. Until then I had sometimes struggled to find a quick way of explaining to others what it is that habit reversal is reversing, and why this was important in improving the outcome of treating some skin complaints - especially atopic dermatitis.

The automatic repetitive behaviours like scratching in chronic atopic eczema are impulse control disorders. They are also called Body Focused Repetitive Behaviours [BFRBs]. In the WHO ICD-10 they come under habit disorder, F63. Here in the UK in the National Health Service we are catching up with managed care in medicine elsewhere, and find increasingly the importance of having a name and number for things. I now read with interest about Current Procedural Terminology (CPT) in the USA and how billing codes for behavioural health providers are used.

Getting habit reversal and The Combined Approach up and running in mainstream dermatology remains to be achieved. While research to date increasingly supports their usefulness, and how they can be provided effectively by Nurse Practitioners, as well as Psychiatrists, Psychologists and Dermatologists, is being recognised, the importance of now having recognised diagnostic and procedural codes for all this cannot be under-estimated.