Share this page?
Cookie Policy
Visiting this site
involves cookies!
To find out more please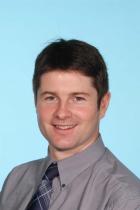 About Andy Affleck
Additional Information About Yourself
I am a Consultant Dermatologist and Dermatological Surgeon based in Ninewells Hospital, Dundee. I believe in a psychosomatic approach to patient care when indicated. Behavioural dermatology using habit reversal is extremely useful in several groups of patients including atopic dermatitis, prurigo, lichen simplex chronicus, skin picking and acne excorie. The efforts of Drs Noren and Bridgett to promote this approach are to be commended.