Share this page?
Cookie Policy
Visiting this site
involves cookies!
To find out more please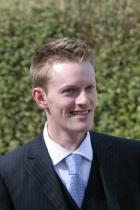 Jon Goulding
Heart of England NHS Foundation Trust
About Jon Goulding
Additional Information About Yourself
I am a consultant dermatologist and care for patients with the full range of skin problems. I have specialist expertise in psychodermatology and male genital dermatology, and run dedicated clinics for patients with problems in these areas. I am acutely aware of the importance of a holistic approach when trying to help patients, grounded in good communication skills. I have found habit reversal to be incredibly helpful in patients with atopic dermatitis as well as a range of other skin problems.
Tell Us How You Like This Site
This website is a superb resource for patients and healthcare professionals alike.