Share this page?
Cookie Policy
Visiting this site
involves cookies!
To find out more please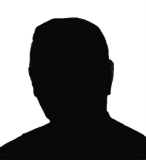 About DRWS
Additional Information About Yourself
Severe eczema sufferer since about 14years -now been present for approx 4years. Eczema from foot to head - continuous erythroderma and maybe hives too? Condition very depressing, extremely uncomfortable and itchy. Am feeling increasing 'low'. Using various prescribed creams/ointments, but it never goes away. Still trying to overcome a recent infection to neck and also an infection to leg. Apart from dry skin, overheats very easily - unable to have 'normal' life/unable to carry out 'day to day' activities/cooking/secondary and sixth form education affected/unable to seek employment. Also asthma sufferer since birth, mostly under control, but briefly hospitalised a few times in the past. Incidently my father is also a life-long asthma sufferer and my older sister developed an oral allergy (anaphlaxis) to some fresh fruit and veg at around 13years old.
Tell Us How You Like This Site
I am a parent of a young man with severe ezcema. I recently viewed an intro to this site on YOUTUBE. My son's life has been adversly affected by this condition which arose at around the age of 14years. So far, I feel that this site is very helpful and informative to sufferers and their parents. I have found that guidance for eczema sufferers is not available so I hope this site will prove the contrary. It is very interesting. Thank you very much for giving sufferers hope.