Share this page?
Cookie Policy
Visiting this site
involves cookies!
To find out more please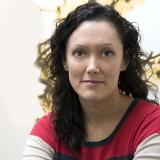 About Aoife Earls ND
Additional Information About Yourself
I am a naturopathic doctor in Canada who suffered with eczema extensively throughout my teens and into my late 20's as a result of misdiagnosed celiac disease. I have a masters of science, and my own personal exploration led me into different treatment methods like herbs and dietary interventions in order to support my own suffering, and now I work with patients like myself to transform their lives. It's a privilege.
Tell Us How You Like This Site
I would have loved to have resources for atopy when I was at my worst, and what's more, for many minds in the field to come together and discuss different options. As we all know, atopic dermatitis is so varied in each individual experience. I am happy to share any information in the hopes it could prevent future suffering!