Share this page?
Cookie Policy
Visiting this site
involves cookies!
To find out more please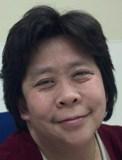 About Allsval
Additional Information About Yourself
I have eczema all of my life. I have used topical cortizone creams and in winter the indoor heating and more hats and head covering leads to an irritated scalp. I started a training program and yoga and I have found the physical exercise and meditation has helped me realize I can choose other behavior than scratching.
Tell Us How You Like This Site
I was researching ecezema on line.
This last two weeks have been difficult with more itching and my eyes and ears itchy. I do use Castile soap instead of shampoo and that seems to help.