Share this page?
Cookie Policy
Visiting this site
involves cookies!
To find out more please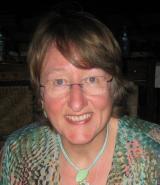 About Val
Additional Information About Yourself
I am a retired GP in West Sussex, but have regular locum work locally where I am allowed to indulge my interest in dermatology! I also run a "Mole clinic" to attempt to identify early skin cancers, and to provide information on skin self-awareness and skin protection.
Profile Picture