Share this page?
Cookie Policy
Visiting this site
involves cookies!
To find out more please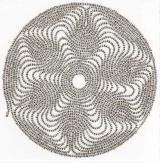 About gnaanvignaan
Additional Information About Yourself
Atopic skin disease has been congenital for me. I would like to share my experiences as a patient and also know how others have dealt with this illness.
Tell Us How You Like This Site
It is a good platform for sharing our experiences and learnig from each other in order to develop better understanding about the causes of the skin disease and its treatment.