Elderly atopic skin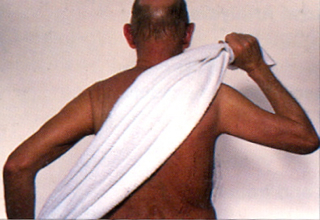 Now I am getting on a bit, my atopic skin needs a little extra care and attention.
Especially in the winter.
Because of the cold, the air can really dry me out!
I've just come back from a swim in the local baths, where I noticed the intense pleasure the hot shower gave me afterwards - 💡 I had forgotten to use moisturiser beforehand.
My skin's sensitivity warned me it was dry - and vulnerable - I could now expect itch, and had to be really careful drying my back or otherwise I would be in real trouble!
If you are like me, you have to...
be extra generous with frequency of applying emollient when the weather is cold

think especially about where you dry out most - for me it's my back, and my legs

remember water dries the skin - especially when it is hot -

and

resist the temptation to use a towel to rub the skin dry - be quick and gentle for the best results.
Do you have elderly atopic skin?
Please add your experience and tips below.
DrB